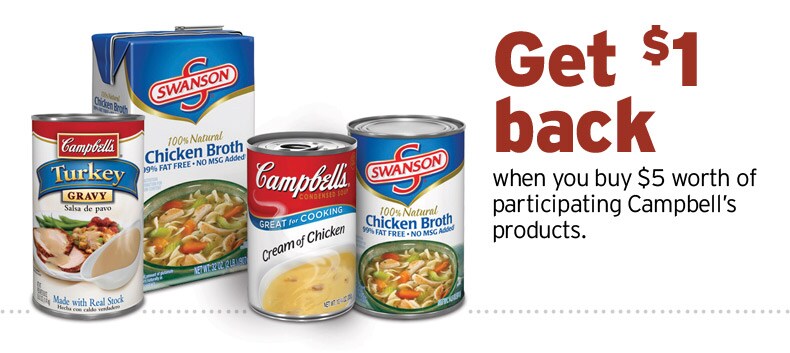 March 28 through April 10, 2012 – you'll get an instant $1 coupon at the register each time you purchase $5 or more worth of these participating* Campbell's items in a single transaction at Hannaford.
participating products:
Campbell's® Cream of Mushroom soup (10.75 oz.), Campbell's® Cream of Chicken soup (10.75 oz.), Campbell's® Gravy (10.5 oz.) and Swanson® broth.
*$1 coupon will print at register and is valid from 4/11 – 4/25/12. Limit 1 offer per transaction.
ALL ITEMS MUST BE PURCHASED IN ONE SHOPPING ORDER. LIMITED TO PRODUCT IN STOCK. COUPON PRINTED AT REGISTER. NO CASH BACK. OFFER EXPIRES 4/10/2012.
*After coupons and savings.